In-Person Events
I am not holding in person events at this time. All events are virtual. See my online events page for a schedule.
EFT Universe Certification Trainings
You are welcome at any of my workshops, including the professional track workshops, even if you are not a mental health professional, and even if you do not intend to complete the certification track. Email me at [email protected] if you are unsure about signing up.
As a mentor and trainer for EFT Universe, I offer the EFT Universe Certification training for professional use. The professional certification track includes an online seminar, a four day workshop, a two day practice intensive, mentoring, and other requirements. This program is administered by EFT Universe and the requirements are detailed at eftuniverse.com. You are welcome to attend my four day workshops even if you do not intend to continue with the certification process.
The EFT Seminar
Before the live in-person four-day professional workshop, participants have the opportunity to take an online course called The EFT Seminar. It's free, and it includes a knowledge quiz at the end. The EFT Seminar is recommended but not mandatory for my workshops. You can attend the workshop even if you have not been able to complete the online course.
Four Day Professional Skills Training
The professional EFT training takes place over four days and is focused on learning the skills to offer EFT to clients. If you are interested in completing the EFT Universe certification program, you can sign up for this workshop here and visit the EFT Universe website for more information. If you are not an EFT Universe certification candidate, you may still be able to attend the certification workshops. Please email me before signing up if you are not complete the EFT Universe certification to make sure the workshop is right for you.
Who: Anyone considering the professional EFT certification track (and anyone else who wants to learn EFT)
Cost: $795 for online training
Two Day Practice Intensive
The two-day practice workshop will focus entirely on practicing EFT skills.
If you are an EFT Universe certification candidate, you must have completed the Four Day Professional Workshop and have submitted your first batch of notes to your mentor.
If you are not completing the EFT Universe certification, please contact me before registering.
Contact me if you are interested in attending but are not pursuing certification.
Cost: $395
AOLC: Becoming Your Vibrant Self Using EFT Tools
This workshop is complete.
Weekend Retreat at Art of Living Retreat Center
Are limiting beliefs keeping you from creating the life you want? Learn transformative ways to get past them with psychotherapist and Emotional Freedom Technique (EFT) expert Jan L. Watkins, contributing author of the Clinical EFT Handbook. In this powerful retreat, you will experience the wonders of the clinically proven self-help method, EFT, and the value of intention to release and replace old beliefs with empowering new ones, clearing the way for your best life possible.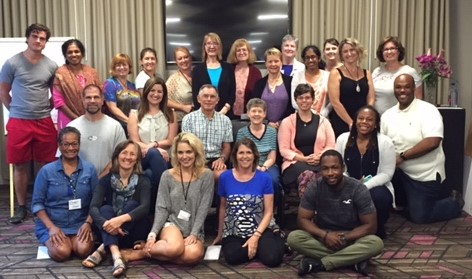 Supported by like-minded souls, the breathtaking setting, and expert coaching in this retreat, you will explore your power through intention and goal setting.Through demonstrations, practice sessions, and guided visualizations, you will move into a higher level of awareness and your most empowered self.
As you release outdated thoughts and patterns in this retreat, you'll
Discover a 5-step process for moving forward in life
Experience the emotional balance and clarity of EFT techniques
Cultivate applicable strategies to process emotions with ease
Gain tools to eliminate unhelpful patterns and reduce reactivity
Nurture a greater connection to your intuitive guidance
Learn affirmations to identify blocks and strengthen goals
You'll leave with an experiential understanding of how to use EFT to feel and release emotions quickly and easily and change any situation for the better. With a sense of wisdom and power, and new tools to move toward your goals with emotional balance and ease to create your best vibrant life.
This retreat is appropriate for all interested in personal growth.
PESI Two Day Experiential EFT Workshop
This workshop is complete.
Advanced Emotional Freedom Techniques (EFT) Skills Training Workshop
EFT Skills Mastery to Transform Treatment Outcomes
2-day training
Reasons to attend:
Supercharge your practice & improve treatment outcomes
Utilize indispensable tools for transformational work
Master & apply EFT in even the most challenging situations
Topics Covered
The Science Behind EFT
How to Prepare Your Client for Tapping
The Core Techniques of EFT
How to Maximize EFT's Effectiveness
Approaches to Address Emotional Intensity
Positive EFT Strategies
EFT Interventions for PSTD
Strategies for Physical Sensations & Pain
Techniques for Anxiety
EFT Modifications for Depression
Old Town Alexandria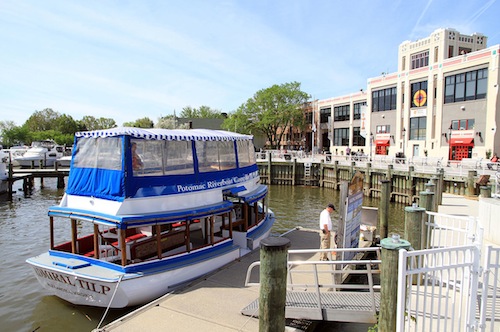 Old Town Alexandria is a beautifully preserved historic district located on the Potomac River waterfront. Minutes from Washington, D.C., Old Town Alexandria is conveniently located near the Ronald Reagan National Airport (10 minutes) and Dulles International Airport (40 minutes). It is also serviced by the King St.- Old Town Metrorail station, allowing visitors to get into DC within minutes. Old town offers some of the "best stores and galleries in the DC region" according to the Wall Street Journal and visitors can enjoy restaurants, shopping, sightseeing and parks. The nations capitol is just moments away, offering some the nations best (and free) museums, restaurants and sightseeing.
Art of Living Retreat Center


Kripalu Center for Yoga and Health


Kripalu is a beautiful retreat center in the peaceful Berkshire mountains of Massachusetts.